An MPS Assessment will help you see where cost savings could be made...
Every customer's requirements differ, so we conduct an on-site free printing costs assessment, where we understand the nuances in your current print and imaging set up, and then apply our proven strategic MPS method to clearly benchmark your current set up (in terms of print usage and spend) against our proposed MPS solution. At every touch point, we'll demonstrate where and how you can save time and money with a more holistic approach to planning your printer copier infrastructure.
Delivering a smart, streamlined, highly-optimised printing and digital document workflow is the focus of PCI's Managed Print Services (MPS) Solution. Our MPS Solution combines a range of innovative hardware, from a multiple of the world's leading technology hardware brands, plus smart software management systems to help you gain control over costs and use data to automate your systems.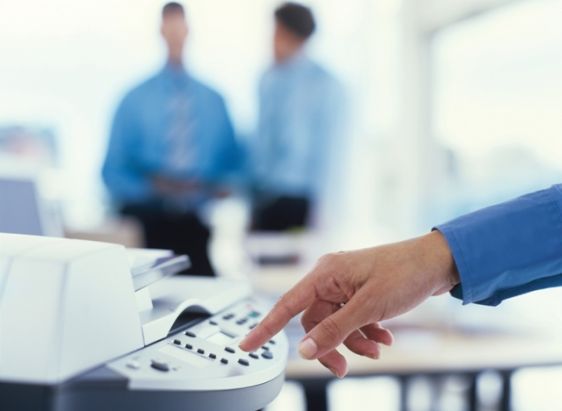 What are Managed Print Services?
MPS is a combination of Managed Print Services consultancy and the provision of multi-brand printers and copiers, coupled with the supporting software, network infrastructures and rapid-response servicing to deliver the most streamlined print and imaging environment for your office. Effective printer fleet management plays a crucial role in MPS.
At PCI, we're vendor neutral, meaning we aren't limited to mono-brand solutions or machine capabilities. This ensures our clients access to the best-performing printer copiers and the smartest software available on the market.
Delivering a streamlined, sophisticated and highly-optimised printing and digital workflow is the clear focus of PCI's Managed Print Services (MPS) Solution.
You may also be interested in learning about the steps involved in PCI's MPS Solution...